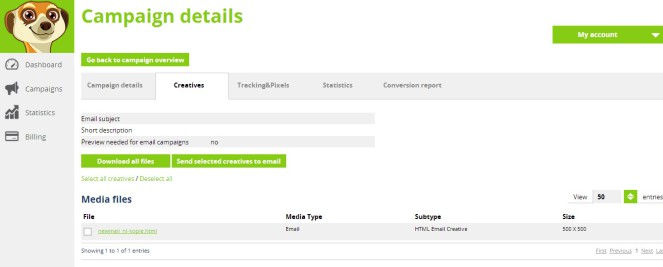 This is where you can find the materials of the campaign. Creatives are divided in 2 types:
Banners
Email Creatives
Logo's
Textlinks
If it is an Email campaign, it will indicate the email subject, a short description and to whom to sent the preview.
Below you will find the available Media Files (for example: an HTML Email Creative), which can be downloaded by clicking on the file if the files are downloadable.
You can filter on size + can select you channel in order to get the integration codes to implement on your website
Advertisers: In case you want to add/edit creatives, please contact your account manager.